1 < BACK / NEXT > 2 3 4 5 6 7 8 9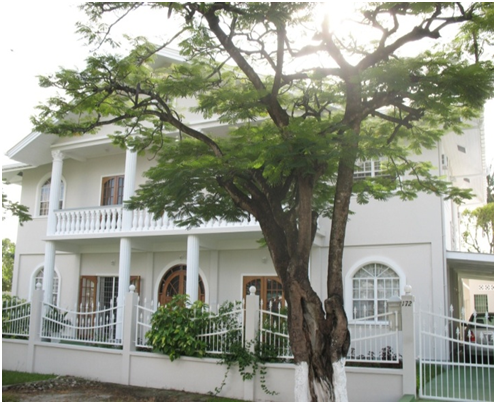 Note:
If you are looking to book Holiday in Georgetown these apartments are available and can be book via our web site - do send us an emails in advance with your required dates.
QUEENSTOWN 2 - 3 minutes form city centre. Self catering. Secure. Private. Full air-con. High security 4 x 2 bed apartments with long term availability 6 months upwards. Newly constructed property divided into 4 x 2 bedroom apartments strategically placed in Queenstown.
Price : Long tern contract : 1200- 1800 US$ PCM

A short distance from the centre of Georgetown and popular with my Diplomatic clients, these apartment benefit from twenty four hour Federal Management Security Guard services as provided to the United States Embassy and British Consulate.
Christophers comment:
Its only fair to point out these apartments do not have a swimming pool, or extensive grounds. However the accommodation is to a high standard and security is the best available.

Overall, this property is one of the finest on offer in Georgetown
Ideal for gold dealers, representatives from the Diplomatic community, and international personalities seeking security and anonymity.

Please ask about additional close protection security enhancements with these apartments.
Personal introductions arranged with male and female overt / covert licensed fire arm holders.